Annelisa Grigg, Director and Sustainability Advisor, Globalbalance (moderation)

Annelisa is an independent consultant specializing on corporate management of biodiversity and ecosystem services risks. She is project director of the Natural Value Initiative (NVI), an initiative aiming to raise awareness in the financial sector on the risks linked to corporate impacts and dependence and ecosystem services. Previously, Annelisa led international environmental NGO, Fauna & Flora International's Environmental Markets team and was a manager within KPMG's Global Sustainability Services team.

Eva Maria Mayerhofer, Lead Environmental Specialist, Environment and Social Office, Projects Directorate, European Investment Bank.
Lara Yacob, Senior Engagement Specialist Responsible Investing, Robeco

Lara Yacob is a Senior Engagement Specialist at Robeco. She is a seasoned professional field of environmental management and human rights. Lara currently works for Robeco as a senior engagement specialist on human rights and water management issues in the Responsible Investing division.
As a Senior Engagement Specialist, Lara is responsible for entering into constructive dialogues with invested companies on human rights and water issues. Prior to her joining Robeco she worked for the Ministry of Research and Innovation and the Ministry of Environment (Canada) as a policy advisor, her areas of responsibility were developing innovation policy, commercializing clean technology companies and climate change reporting.
Lara also worked with the United Nations Development Program for over 5 years as a program specialist in the area of water governance, access and benefit sharing from biodiversity conservation and scientific and technical cooperation among countries of the global south with a strong focus on gender and human rights as they applied to these focus areas. Before that, Lara worked as an environmental consultant on land remediation and conservation issues. Lara has earned a B.Sc. in Biology (Genetics), a M.Sc. in Biology and M.A.'s International Development Studies and Urban Planning, and is currently completing a Ph.D. in Geography focusing on water management.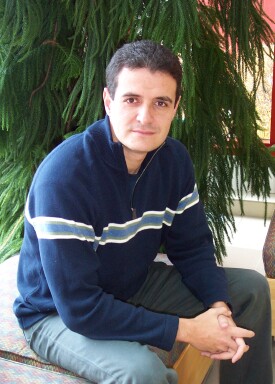 Yan Speranza, Executive Director, Fundación Moisés Bertoni

With a Masters in Business Administration from schools in the US and Japan, he is also a university professor and headed the Junior Achievement Program in Paraguay from 1995 to 2005. He is currently CEO of Fundación Moisés Bertoni. Yan was awarded the National Outstanding Youth Award 1998, and at the international level the "Individual Achievement Award 2002." He is a board member of ADEC, CIRD, Fundación Paraguaya, and Acción para el Desarrollo, among other civil society organizations.
Francis Vorhies, Executive Director, Earthmind
Francis (or Frank) is the Executive Director of Earthmind. He has over 20 years of international experience as a sustainability economist. In 2006, Frank followed his wife's career back to Geneva, Switzerland, and set up Earthmind as a not-for-profit professional sustainability association.

Since then he has worked on a variety of sustainability issues primarily related to the interface between business, the economy and biodiversity. In this regard, he has partnered with public, private and not-for-profit organisations including the CBD Secretariat, Credit Suisse, Danone, EC, EIB, EON, GEF, the Global Mechanism, the Governments of the Netherlands and Kuwait, ILO, ITC, IUCN, PERSGA, Shell, the Stockholm Convention, UNDP, UNEP, UNCTAD, UN/ISDR, the World Bank and Yemen LNG